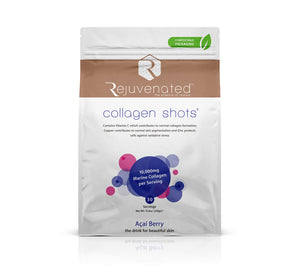 Collagen Shots® contains a synergistic blend of 10,000 mg of hydrolysed marine collagen,
antioxidants, vitamins and hyaluronic acid in the form of a natural supplement drink. This
unique combination stimulates collagen synthesis,
strengthens connective tissue and
arterial walls, which in turn boosts blood flow and hydrates the skin. Within a matter of
weeks, skin tone appears firmer and plumper, smoothing fine lines and wrinkles.

AVAILABLE TO ORDER SOON!